Viewing 1 - 7 of 7 stories
Pre-k: Full & Half Day Registration Open: The East Syracuse Minoa School District is proud to offer free half-day and full-day pre-kindergarten programs for 4-year-old children residing in the district. The registration deadline is April 1 for those interested in full day kindergarten. To be eligible for the 4-year-old pre-k program in the 2023-24 school year, children must:
Be 4 years old on or before Dec. 1, 2023;
Be an ESM school district resident; and
Have all required immunizations Full Day Pre-k: We have a limited number of openings in our full-day program and the deadline to register is April 1. If the number of family pre-k applications exceeds the number of openings, the district will ...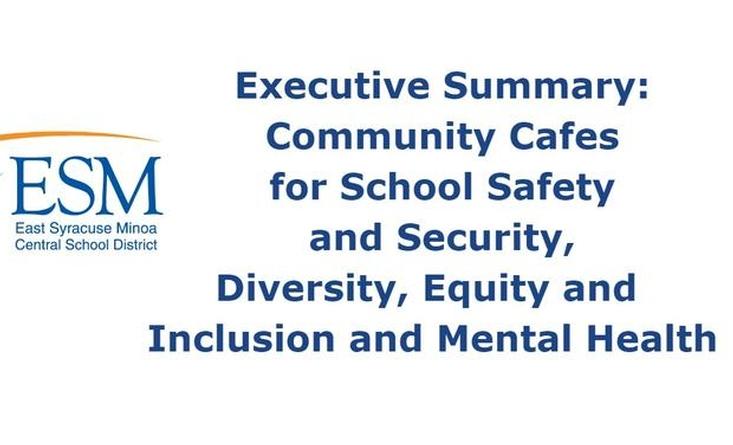 Exec. Summary: Cafes for School Safety/Security, Diversity, Equity & Inclusion and Mental Health: The East Syracuse Minoa Central School District conducted three Community Cafes on School Safety and Security and Welcoming Environment; Diversity, Equity and Inclusion; and Mental Health. Approximately 200 parents attended and participated in the sessions which were held at the following sites:
Central High School - October 11, 2022
Pine Grove Middle School - October 18, 2022
Fremont Elementary School - October 25, 2022 ( For Park Hill Pre-k & All Elementary Schools) Dr. Donna J. DeSiato, Superintendent, provided introductory remarks at each of the Community Cafes emphasizing the importance of the District's work in each area. At ...
ESM Named 9x Best Community for Music Education:

Congratulations to our entire music department! We're proud that, for the 9th year in a row, ESM was honored with the Best Communities for Music Education designation, awarded to districts that demonstrate outstanding achievement in efforts to provide music access and education to all students. The past 2 years have been a struggle from "no singing" to "instrument masks" so this honor is hard earned. It has been heartwarming to see concerts, musicals, marching & parade band all coming back in-person this school year! To qualify for the NAMM Foundation Best Communities for Music Education designation, ESM answered detailed questions about funding, graduation requirements, music class participation, instruction time, facilities, support for the music program ...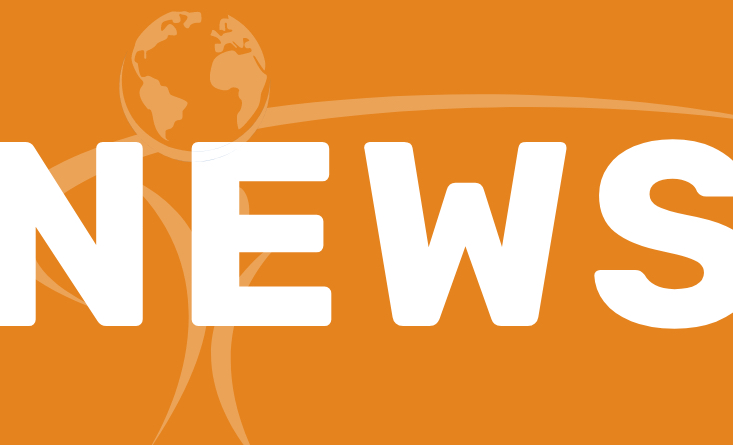 Sign Up for ESM's Community Email Newsletter:

ESM has an electronic newsletter called the "ESM E-xpress" that provides community members, parents, family members of our students (such as grandparents) and other stakeholders with ESM information. There are so many great things happening at ESM! This is your opportunity to stay connected and receive news, student and staff accomplishments, awards, upcoming public events and other general items of interest between issues of the printed ESM Bulletin. Parents/guardians should be aware that this is different from ParentSquare and there will be some overlapping information if you sign up. To receive the new ESM E-xpress newsletter, fill out the online form to join the email list
Athletic Hall of Fame Inductees - Jan 2023: The East Syracuse Minoa Athletic Hall of Fame Committee has announced its 9th class of inductees. Nine individuals will enter the East Syracuse Minoa Athletic Hall of Fame on Saturday, January 14. Honorees are:
John Novenche: '62, Basketball
Paul DiMartino: '65, Lacrosse
William Hard: '66, Athlete - Football, Wrestling, Lacrosse
Chet Groesbeck: '71, Football
Samuel "Skip" Miller: '73, Lacrosse
Jill Marani: '82, Athlete - Soccer, Basketball, Softball
Michael Williams: '82, Track and Field
2022-23 District Calendar (with days off, breaks, etc., 1-page):

Below is the ESM 2022-2023 District Calendar Approved by the Board of Education on March 14, 2022 as well as shortened days for the year. Please check the online calendar as changes do occur during the school year. PDF Version (link) Use this link for shortened days. August 31: Superintendent's Conference Day (no school for students) September 1: Superintendent's Conference Day (no school for students) September 2-5: Labor Day Recess (no school) September 6: First Day of School October 10: Columbus/Indigenous Peoples' Day (no school) October 26: Shortened Day for Pre-k to 12 (Also Pre-k to 5 Parent Conferences) November 3: Shortened Day for Pre-k to 5 (Also Pre-k to 5 Parent Conferences) November 8: ...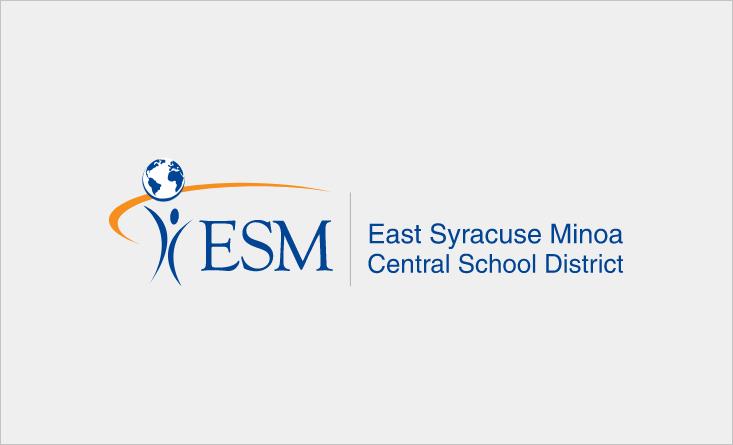 Coronavirus Information & Resources:

ESM has compiled resources for parents/guardians regarding COVID-19. Please be assured that the health and safety of students and staff is always our top priority. Visit our Parent Resources page for resource links regarding public services, helping children cope with stress, continuum of learning/learn at home tips/videos and much more. Visit the resources on Onondaga County COVID-19 Page . ESM's COVID-19 Testing & Contact Tracing Protocols: Posted 9-26-22: We would like to provide families with the latest information/protocols concerning COVID-19 issued by the New York State Department of Health and the New York State Education Department. This question and answer (Q&A) document (link) should provide you with answers on topics including: ...
Viewing 1 - 7 of 7 stories