Viewing 1 - 11 of 11 stories
ESM Summer Meal Program 2022:

Anyone 18 years old and younger can receive free breakfast and lunch this summer. The Summer Food Service Program runs Monday-Friday from July 5 - Aug. 12 at East Syracuse Elementary School and ESM Central High School. There will also be service Monday through Thursday only from July 5-July 28 at Pine Grove. UPDATE (7/1): Meals can be consumed ON-SITE OR PICKED UP TO GO ! The New York State Education Dept. communicated on July 1 that "grab & go" meals would be allowed for another summer. No paperwork or identification is required for this state and federally funded Child Nutrition Program. Participants do not have to live in East Syracuse or attend the ESM School District. East Syracuse Elementary School 230 Kinne Street, East Syracuse (Meals served in the ...
Draft District -Wide School Safety Plan 2022-2023:

The Draft District-Wide School Safety Plan for the 2022-2023 school year was reviewed by the District's Project SAVE Committee on Wednesday, June 8, 2022. There were only minor technical revisions to the proposed plan with no revisions to the substance of the plan. As required, the Draft District-Wide School Safety Plan will be posted on the District's Website for Thirty (30) days prior to the anticipated approval by the Board of Education at their July 11, 2022 meeting. Comments on the Draft Plan should be forwarded to Dr. Thomas B. Neveldine, Deputy Superintendent at tneveldine@esmschools.org. To view the draft plan, please click HERE.
ESM to Offer Full Day Pre-k for Fall 2022:

For the first time ever, ESM will offer a limited number of full day pre-kindergarten slots in its program starting in September of 2022. New York State awarded dedicated funding to ESM for this expansion. Per the state, the openings are available on a lottery basis. Families interested in full day pre-k must register by June 24, 2022 for the lottery drawing. The full day program is expected to operate from 9 a.m. to 3 p.m. A drawing will be held for the 36 full day openings from all families submitting an application. The selected families will have until July 15, 2022 to accept the enrollment or the slot will be given to another child. ESM will continue to offer half-day pre-k to any families wanting that option. When registering your child, families ...
ESM Named 9x Best Community for Music Education:

Congratulations to our entire music department! We're proud that, for the 9th year in a row, ESM was honored with the Best Communities for Music Education designation, awarded to districts that demonstrate outstanding achievement in efforts to provide music access and education to all students. The past 2 years have been a struggle from "no singing" to "instrument masks" so this honor is hard earned. It has been heartwarming to see concerts, musicals, marching & parade band all coming back in-person this school year! To qualify for the NAMM Foundation Best Communities for Music Education designation, ESM answered detailed questions about funding, graduation requirements, music class participation, instruction time, facilities, support for the music program ...
2022-23 District Calendar (with days off, breaks, etc., 1-page):

Below is the ESM 2022-2023 District Calendar Approved by the Board of Education on March 14, 2022 as well as shortened days for the year. Please check the online calendar as changes do occur during the school year. PDF Version (link) Use this link for shortened days. August 31: Superintendent's Conference Day (no school for students) September 1: Superintendent's Conference Day (no school for students) September 2-5: Labor Day Recess (no school) September 6: First Day of School October 10: Columbus/Indigenous Peoples' Day (no school) October 26: Shortened Day for Pre-k to 12 (Also Pre-k to 5 Parent Conferences) November 3: Shortened Day for Pre-k to 5 (Also Pre-k to 5 Parent Conferences) November 8: ...
2022 Scholastic Art Awards:

ESM Art Department students brought home 62 awards from the CNY Regional Scholastic Art Awards. Ranking 3rd overall in the region this year, our students have persevered through this difficult time to earn 15 Gold Keys, 21 Silver Keys and 27 Honorable Mentions. All Gold Key artwork will go on to compete at the national level. The list of ESM award winners is. Artwork will be on display to the public in the Whitney Building at Onondaga Community College now through March 4. Gold Key: Nadia BenHassen (2), Kailee Clark, Presley DeJulio (2), Averi Durantini, Madeline Greis, Emma Jaquin, Erin Murnane, Elizabeth Phillips (2), Arianna Reed, Laura Sitnik, Madison Smith and Ava Zelenz. Silver Key: Nadia BenHassen, Sonya BenHassen, Kailee Clark (2), Presley ...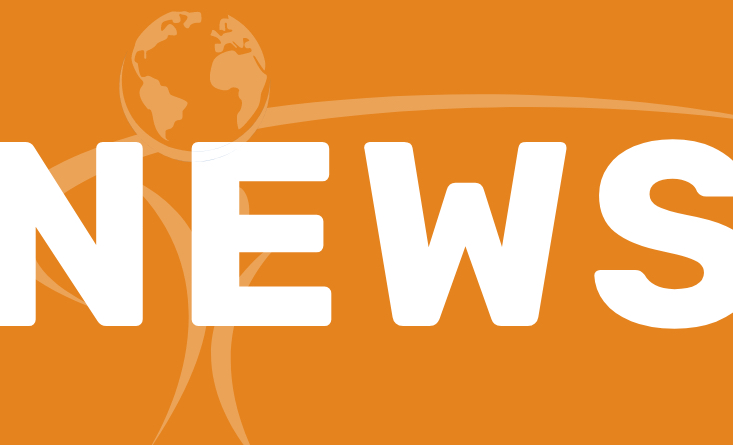 Sign Up for ESM's Community Email Newsletter:

ESM has an electronic newsletter called the "ESM E-xpress" that provides community members, parents, family members of our students (such as grandparents) and other stakeholders with ESM information. There are so many great things happening at ESM! This is your opportunity to stay connected and receive news, student and staff accomplishments, awards, upcoming public events and other general items of interest between issues of the printed ESM Bulletin. Parents/guardians should be aware that this is different from ParentSquare and there will be some overlapping information if you sign up. To receive the new ESM E-xpress newsletter, fill out the online form to join the email list
Dr. DeSiato Named NYS Superintendent of the Year:

Dr. Donna DeSiato ESM Superintendent Dr. Donna DeSiato was named 2021-22 New York State Superintendent of the Year by the New York State Council of School Superintendents (THE COUNCIL). "More than anything else, I want to thank our community, and especially the Boards of Education I have worked with, for giving me the time and patience that is required to lead an effort for transformation and shared success. There is nothing more valuable to an educator than the privilege of time to research, plan, nurture, and live within the continuous improvement that one is a part of making happen," Dr. DeSiato said. Dr. DeSiato will now represent New York as THE COUNCIL's nominee for national Superintendent of the Year, awarded by the American Association of ...
ESM Alum Larry Costello Named to the Basketball Hall of Fame:

We're proud that ESM Alum Larry Costello (Class of '49) has been named to the Naismith Memor ial Basketball Hall of Fame. He was a 6 time NBA All-Star in 12 seasons. He was a member of the '67 World Champion Philadelphia 76ers and coached 10 years, including taking the Milwaukee Bucks to the '71 NBA title. He also returned to ESM to serve as the Spartan's first basketball coach when districts merged to become the East Syracuse Minoa. He was inducted into ESM's Athletic Hall of Fame in 2007. His career as a player and a coach in 5 different decades is unparalleled. Lawrence "Larry" Ronald Costello was born on July 2, 1931 and was raised in Minoa, graduating from Minoa High School in 1949. He was a three-sport star in high school, excelling ...
ESM School Reopening Plan 2021-22:

Dear ESM Learning Community, * Please note the Reopening plan below was updated 6-13-22 (link) We are excited and looking forward to welcoming the return of all students in September! Preparing for the reopening of schools for the 2021-22 school year with protocols and practices for the health and safety of all remains our highest priority. Thanks again to the collaborative efforts of our ESM students, teachers, parents, administrators, bargaining unit presidents, PTO leaders, business partners and community partners we have revised our reopening plan focused on student learning. Our ESM Reopening of School Plan 2021-22 — Prepared to Excel---Daring to Dream! was updated by a diverse group of more than 100 stakeholders ...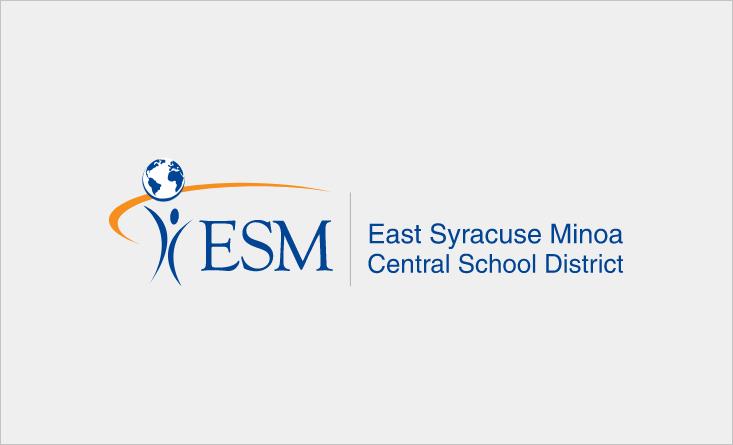 Coronavirus Information & Resources:

ESM has compiled resources for parents/guardians regarding COVID-19. Please be assured that the health and safety of students and staff is always our top priority. Visit our Parent Resources page for resource links regarding public services, helping children cope with stress, continuum of learning/learn at home tips/videos and much more. Visit the resources on Onondaga County COVID-19 Page . Also see ESM's COVID-19 Testing & Contact Tracing Protocols COVID-19 Testing for Students & Staff: Onondaga County is offering free symptomatic testing for students and school staff who have COVID-19 symptoms. More details & appointment information . NY State Covid-19 Report Card : To keep parents, students, teachers & ...
Viewing 1 - 11 of 11 stories