SchoolTool (grades, teacher contacts, more)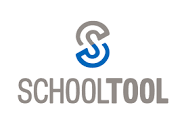 SchoolTool allows both students and parents to log in to ESM's student data system to review:
Report Cards

Attendance

Progress Reports

Contact Information

Assignment Grades (middle and high school)

Student Schedules (middle and high school - available a few days before school starts).
NOTE: before trying to login to the Parent Portal, parents/guardians must request that their account be activated. Please email parentportal@esmschools.org before you try logging in. Once your account is activated, you will hear from us.
The materials provided below will help you navigate and utilize this web-based resource. Students and parents can also access SchoolTool on mobile devices after downloading the SchoolTool app. Please click on the links below to access SchoolTool and to open the User Guide that will describe how to log in for the first time, obtain a password, and how to navigate from a computer and their mobile app.
NEW FOR FALL 2023
This is an important message that ONLY APPLIES to parents & students who are currently using or would like to use the SchoolTool mobile app. Due to a system upgrade, you will need to use this new website address: https://cnyric07.schooltool.com/esmschools This address has to be entered into the app for you to connect to the ESM version of SchoolTool. If you are already using the SchoolTool mobile phone app, it most likely has the old url entered. That old address won't work anymore. Please follow the directions in the video (link) to change the website address. You can also refer to the Written flyer with graphics (1-page PDF link) for instructions.



General Information:

Please note: Users must have an e-mail address on file with the District to log in. Students log in to the site using their school Google Account and the Google button on the SchoolTool login page).
SchoolTool Login Page

Type of Information on SchoolTool
Schooltool Mobile App: Parents and students are able to download the "Schooltool Mobile" App, where they can log in and see information about current schedules, assignments, and attendance. Users can also decide to receive push notifications every time an assignment grade is entered in the grade book. The Schooltool Mobile Application is available for mobile devices (both Apple and Android).
For additional help, please view the following video tutorials:
Need Further Information?
Please contact us at: parentportal@esmschools.org (315) 434-3493 If you leave a message, please include your name, your child's name, phone number, and the best time to contact you from 8 a.m. to 4 p.m. Monday through Friday.