Principal's Message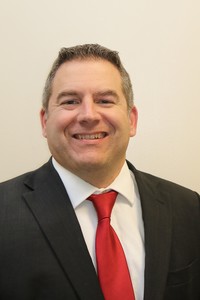 Welcome to Minoa Elementary School!
UPDATE FROM MR. GERST
I am so excited to have the faculty and students back! Our first seven days went exceptionally well. The teachers' focus has been on building a positive relationship with your child and helping your child to learn classroom and building routines. We hope you can join us tonight for the Welcome Back Picnic from 5:30 pm-7 pm. This event will take place outside in the back of the school. I want to thank the PTO for organizing this fantastic event!!!
Dropoff/Pickup
The morning dropoff went well! If you can have your child sit on the curbside in your car, it is the safest for them to exit. If your child is being picked up at the end of the day, please send your child with a note. We call for students who are being picked up to report to the cafeteria on the afternoon announcements. If your child's teacher does not know to send your child down to meet you in the cafeteria, he or she will be put on the bus. If you are going to be picking your child up every day, you can state that in a note to your child's teacher, so you do not have to write a note every day. Also, we only can allow your child to be picked up by whoever is in SchoolTool (our management information system). If you would like someone else to pick up your child, we need to have a note from you stating you would like the person listed in SchoolTool.
Parent Information Night
Parent Information Night will be on Thursday, September 19, from 6 pm-7 pm. The format of the night will be different than last year. The purpose of the evening is for you to meet faculty throughout the building. Another goal is to spend time in your child's classroom so his/her teacher can go over classroom routines, communication protocols, and review big ideas of the curriculum. To accomplish our goals, we are asking that students stay home so this can be an evening for parents/guardians.
Homework
Homework will be assigned at the teachers' discretion (it does not have to be every night). When homework is given, it will always be practice and oftentimes the bulk of the homework will be to read for enjoyment. The rule of thumb that will be followed is:
Kindergarten-Read to your child:-)

1st grade-No more than ten minutes of homework per night (reading, practicing sight words, or an occasional math game)

2nd grade-No more than twenty minutes of homework per night

3rd grade-No more than thirty minutes of homework per night

4th grade-No more than forty minutes of homework per night

5th grade-No more than fifty minutes of homework per night
We do not want homework to be a struggle at home. If your child is struggling with it, please write a note to your child's teacher to let him/her know and stop doing the homework. Again, the purpose of homework is for students to practice the concepts they have been taught. There will be no homework on the weekends or school vacations.
IMPORTANT DATES FOR SEPTEMBER
TONIGHT-Welcome Back Picnic @ 5:30 pm

Thursday, September 19-Parent Information Night @ 6 pm to 7 pm
SCHOOL PICTURES DATE CHANGE
The date for school pictures has changed from September 15th to October 15th (more information to come:-)
Since our Parent Information Night is a different format this year, I will be sending out a survey out soon after for your thoughts on the evening. Thank you for your support in making this an awesome start to the 2019-20 school year. If you have any questions about anything, please do not hesitate to call or email me.
Best,
Mr. Gerst
Gary J. Gerst
Principal
Email: ggerst@esmschools.org
Phone: 315-434-3420

Minoa Elementary School
501 North Main Street
Minoa, NY 13116