Principal's Message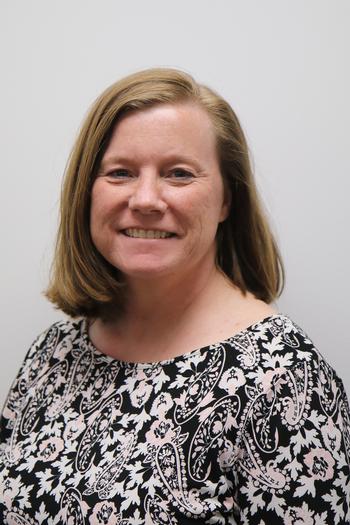 Pamela Buddendeck, Park Hill Pre-k Principal
Email:
pbuddendeck@esmschools.org
Phone: 315-434-3800
303 Roby Avenue
East Syracuse, NY 13057-1800
Pre-K Age 1-4 Registration Information
Parents must contact ESM to register their child in the 4-year-old universal pre-k program for the fall 2020. Children must be 4 on or before Dec. 1, 2020. Register by contacting Maureen Burlingame, Registration/Census Clerk, at 315-434-3011 on school days from 8:30 a.m. to 4:30 p.m. or email registration@esmschools.org
All parents who have an eligible child on the census list will be mailed an application for the 1- 2- or 3 year old parent/child programs, generally after March 17. Parents who are not sure if their child is on the census list may contact Maureen Burlingame using the above information.
Enrollment for the 1- 2- and 3-year old parent/child programs is limited and on a first come, first served basis, so parents are encouraged to complete the application and return it as soon as possible.
Health Reminders:
If your child has a fever, please do not send your child back to school until your child is fever-free for 24 hours. You may contact Katie Stark, our school nurse, at any time at
kstark@esmschools.org
or by phone at
315-434-3800
, EXT. 2325.
Contact Us:
Don't forget to visit our school's classroom web pages. Do not hesitate to email me or other staff at Park Hill School. To contact staff use the first letter of the staff person's first name and their last name. The Park Hill School phone number is 315-434-3800.
Student Drop-Off:
Just a reminder that if you are dropping off and picking up your child, please park on the Hale Ave. side of the school. No parking is permitted in the driveway by the loading dock. Thank you for your cooperation.
The AM session begins at 9:00 and ends at 11:30
The PM session begins at 12:30 and ends at 3:00.
Safety Protocols for Park Hill School
Please be reminded that all visitors will need to use the buzzer located near the main entrance of the building for admission.
All visitors are expected to sign in at the main office and wear a visitor's badge.
All visitors are expected to use the same door for exiting the building.
All visitors are expected to follow these protocols.
If anyone has any questions, please do not hesitate to contact Pamela Buddendeck, Principal, at 315-434-3800 or at pbuddendeck@esmschools.org As always, thank you for your ongoing cooperation and support.